Partnering with Iglesias Braziliana of San Mateo
Update: July 2021
We continue to support the Iglesias Brasiliana congregation, our partner in San Mateo. Current need" include non-perishable food items, especially rice and pinto beans. Cans of soup, chili, or canned vegetables or fruit are also needed. Other useful items are toiletries, blankets, and paper products.
Over the 2020 holidays, we received a gracious video from Pastor Jorge Abdala of IPB, thanking Bethany for the donations made to his congregation.
Through the advice of Rev. Janet Bower, Bethany's Session has become aware of the needs of Igreja Presbiteriana Brasileira (Iglesias Brasiliana), one of the churches we have been praying for. This church worships in leased space at First Presbyterian Church of San Mateo, as a New Worship Congregation (NWC).
With a congregation of approximately 140 families and 85% unemployment amongst the congregation, it has been difficult to maintain their households. There have also been new babies born and baby supplies are in short supply. Rev. Bower, on behalf of the Committee on Ministries, has asked that we partner with this church and help in any way we can.
Ongoing needs of the congregation:
• Household goods – Towels, blankets, sheets and pillow cases, kitchenware, dishes, glasses, pots and pans, silverware, etc.
• Baby clothes – Newborn to months, new or clean/used
• Diapers – Newborn to 12 months
• Food – rice, dry beans, canned goods, any non-perishable items with a shelf-life
• Toiletries – all kinds
• Target gift cards
• Checks payable to Iglesias Braziliana, in any amount. To send a check, please make your check payable to Iglesias Brasiliana and mail it to:194 W. 25th Avenue, San Mateo, CA 94403
• Continued prayers for the congregation
Dropoffs of donated items from Bethany occur every other Friday; items can be brought to Bethany and placed in the Narthex near the coat rack or you can contact us for pickup.
Please contact us for more details. We will keep you informed of the progress of our new friends, the congregation of Igreja Presbiteriana Brasileira and their ongoing needs.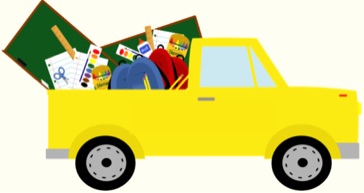 Our current drive is for school supplies for the children: Notebook paper, pencils, glue sticks, 16 or 24 packs of crayons, 12" rulers, small scissors (child size), and colored pencils. Updated July 28: still needed are 12" rulers, child-sized scissors, and glue sticks
Please bring any supplies to the church and place in the Narthex under the coat rack. Donations are also welcome to help purchase these supplies. Please continue to pray for this congregation and consider how you might be able to help!