canned soup or stew
canned chili and ravioli
pasta
pasta sauce
peanut butter
jam and jelly
canned fruit
applesauce
bread
old-fashioned oatmeal
breakfast cereal
San Bruno Hospitality House Needs
Catholic Worker Hospitality House (the San Bruno Shelter) is in need of supplies year-round, especially when school lunch programs are not operating. Families with children need our help. Please remember to bring something to the church every month!
The most urgent needs right now: oatmeal, fold-pac containers, canned soup, paper or plastic grocery bags, toilet paper, and money for ongoing expenses (updated 11.13.20)
Please contact us if you need assistance in delivering any items.
Fold-Pak to-go containers
paper napkins
brown paper lunch bags
sandwich bags
grocery bags
8, 13, 39-gal trash bags
dish washing liquid
cleanser
household cleaners
bleach
laundry soap
face masks
dish towels
paper towels
tissue (kleenex)
toilet paper
toothbrushes
toothpaste
travel-sized toiletries
bar soap and shampoo
razors
bath towels (new or clean)
In addition to these items, there is an ongoing need for durable goods, such as bedding or furniture. Please contact us to arrange for a pickup.
Good News! The shelter is able to accept donations by PayPal, credit and debit cards. Currently credit card donations can be taken by phone, (650-827-0706) but soon a portal will be installed on the CWHH website for these donations. If you have any questions, please call the shelter directly.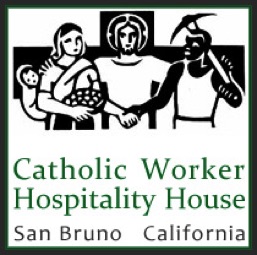 milk
sliced bread
margarine
coffee
tea
creamer
cocoa
sugar
brown sugar
soup spoons
coffee mugs
paper soup bowls
paper hot cups-12 oz
Cold & Rain Gear:
(new or clean)
sweatshirts
hats
gloves
socks
underwear
umbrellas
ponchos
sleeping bags
blankets