As the fourth of five children born to charter members Bill and Skip Quickert, Kathy was literally born into the life of Bethany 2 years after it's founding. She continued the family tradition, raising her son and daughter with the loving support of the Bethany extended family. She feels called to seek out and to creatively express the beauty in everyday things, with a particular fondness for rainbows, flowers, liturgical art, the San Francisco Giants, and eyeballs.
Our Talented and Loving Staff
Roberta has been Bethany's church secretary - a title she proudly embraces - since 2001. Arriving at Bethany in 1986, she and her husband Ken were immediately welcomed into the choir, and raised their two daughters at Bethany. Her position gives her the opportunity to serve the church and provides ample time for some of her hobbies: knitting, watching movies with her family, being a dog foster-mom, and volunteering at the Peninsula Humane Society.
Jessica is originally from Baton Rouge, a graduate of the University of Miami School of Music, and lives in San Francisco with her husband and pianos. In addition to teaching, Jessica has a profound love of piano duets, arranging, performing, and because "Only in San Francisco", Gregorian Chant, a habit she picked up as the organist for a Latin Mass on Fisherman's Wharf. Jessica was originally welcomed to Bethany in 2014. As of September 2019, she has resumed her role as music leader at Bethany. Learn more about Jessica at her website!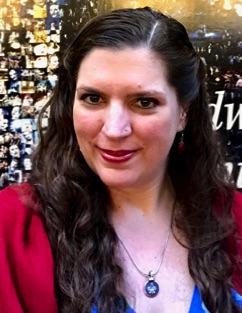 Deb comes to us from St. John's Presbyterian Church in San Francisco, where she has been Parish Associate for the last 13 years.  Like many others, Deb is a transplant from another part of the US, in this case Chicago, where she learned to play the flute at age 11 and hasn't stopped yet. 
She has found great joy every time she discovers that the concept of grace, and experience with music, are so closely entwined.  Between music and faith, Deb has a strong sense of the importance of community at all levels.  She believes that the power of belonging is the engine that drives human behavior, both pleasant and unpleasant. 
Cultivating a sense of community and a sense of belonging is central to all parts of her ministry, including preaching, teaching, study, social justice and pastoral care.  Looking for what cannot be seen is crucial to her ministry because what is unseen is often marginalized, left out, forgotten and in pain.  Jesus' own ministry calls us to have eyes to see and ears to hear, and is a ministry Deb hopes to be involved with for a lifetime.