When Bethany gathers for fellowship as a congregation, we honor our traditions, start new ones, and kindle inter-generational relationships. We gather for regular events throughout the year, just to have fun and enjoy each other. As a result, our congregation is strengthened and invigorated, especially when our friends and neighbors join us.
With that in mind, we invite you to join us as we celebrate these events throughout the year:
First Saturday Dinner
On the first Saturday of each month one family or individual hosts a dinner, which can be anything from a pot-luck at the church, to tacos on the beach, to dining in a favorite restaurant. This is a great opportunity for fun and fellowship, as well as to get to know Bethany folks a bit better. Please check our calendar for details of our next event!
Open Mic Night @Bethany
Our Open Mic Night is currently on sabbatical. Stay tuned for announcements for future events!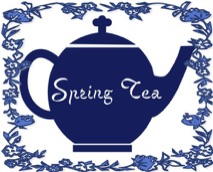 Spring Tea
Usually sometime in May, our Spring Tea is an opportunity to gather together, and to celebrate the women in our midst. There is tea (of course!) and finger food, and flowers and chatter, always for an excellent cause. Past events have benefitted Stop Hunger Now, the San Bruno Hospitality House, Wine To Water, and many others.
Easter Sunrise Brunch
Immediately following our outdoor Easter Sunrise service, jointly celebrated with the Mohk Yang Presbyterian congregation, we celebrate with a tasty repast - to send us out onto our next celebration and/or to sustain us until the 10:00 worship service!
Fall Picnic
On or near our founding date (September 30), we gather for a great Sunday afternoon together. Sometimes at a local park, sometimes right in our home-sweet-home Bethany, we share pot-luck and grilled foods and sno-cones. We play games, watch the kids romp, hold impromptu tournaments of horse shoes and volleyball, and just relax and enjoy our beautiful Fall weather outdoors.
Blessing of the Animals
Spend a lovely day with our four-footed, feathered and scaled friends! The local community is invited to our service of celebration, and individual or memorial blessings of our beloved pets.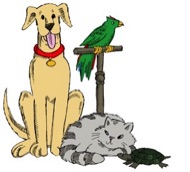 Thanksgiving Dinner and Talent Revue
Held on the Saturday before Thanksgiving, this is Bethany's most popular event of the year. We provide the turkey and trimmings, and the rest is pot-luck, when everyone gets to bring their favorite side dishes. After dinner is our annual Talent Revue (and Open Mic) when our amazing and very talented congregation gets to shine.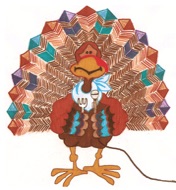 Preparing for Christmas is always festive at Bethany! On the first Saturday of December, kids and adults deck the halls with finery, create hand-crafted ornaments, trim the tree and bake cookies. We finish our time together with dinner under the glow of lights on the tree.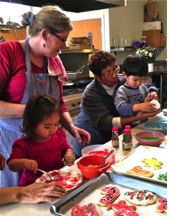 Ceili
Often held on the Saturday nearest to St. Patrick's Day, we gather for our annual Ceili! (Pronounced: "Kay-lee".) Celebrating all things Celtic, including our Presbyterian roots in Scotland, there is song, dance and refreshment, a joyful celebration for all!
Book Club
The Bethany Book Club gathers monthly, usually on the 3rd Monday of the month. Please check our calendar for this month's date. The Book Club is a wonderful group of interesting people, and we are always looking to welcome others to join us as we gather for stimulating discussion, delicious meals, and fabulous fellowship. If you have any questions or would like to recommend a favorite book, please contact us.